Find a Support Group
If you are a member of TMA and are looking to talk with others about your disease to gain a better understanding and prepare for the challenges ahead, you are encouraged to join the Support Group network.
Find a Support Group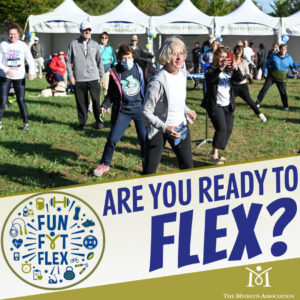 FUN FIT FLEX raises funds in support of The Myositis Association (TMA). The mission of TMA is to improve the lives of persons affected by myositis, fund innovative research and increase myositis awareness and advocacy.​
FUN FIT FLEX is TMA's newest signature awareness and fundraising campaign dedicated to raising awareness and funds for the 75,000+ people living with myositis.
Click here to learn more!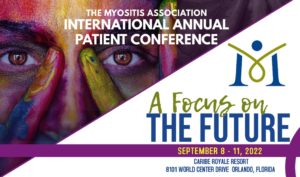 TMA invites you to our 4-day in person International Annual Patient Conference experience featuring myositis specialists and expert presenters on everything related to myositis and its treatment. There will be educational workshops, clinical presentations, breakout sessions, networking opportunities, a multi-generational focus, patient and provider recognition, social activities, exhibitors, new conference components, and much, much more!
Click here to register!
Patient Stories
Each person's journey is unique, yet familiar. Listen to those living with myositis share their stories of persistence and hope.
See All of Our Stories