Find a Support Group
If you are a member of TMA and are looking to talk with others about your disease to gain a better understanding and prepare for the challenges ahead, you are encouraged to join the Support Group network.
Find a Support Group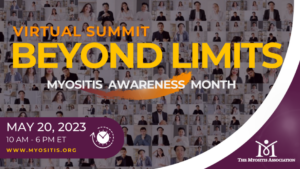 The Myositis Association celebrates its 30th Anniversary by continuing to support those who live with myositis, their care partners, and the health professionals who treat them as we face the future together.
Click here to register!
Patient Stories
Each person's journey is unique, yet familiar. Listen to those living with myositis share their stories of persistence and hope.
See All of Our Stories