Find a Support Group
If you are a member of TMA and are looking to talk with others about your disease to gain a better understanding and prepare for the challenges ahead, you are encouraged to join the Support Group network.
Find a Support Group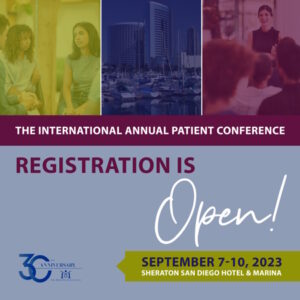 Celebrating YOU Our Myositis Heroes
Join us for a celebration of TMA's 30th Anniversary and our 4-day in-person International Annual Patient Conference on September 7–10 at the Sheraton San Diego Hotel and Marina.
Registration is Open!
Click here to register!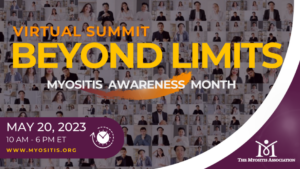 It's not too late to be part of TMA's incredible 2023 Virtual Summit! Registered participants can access all the presentations on the virtual platform through June 22. Register now and take advantage of this opportunity to learn from leading experts in myositis research and care, and gain valuable insights to help you on your myositis journey.
Learn more!
Patient Stories
Each person's journey is unique, yet familiar. Listen to those living with myositis share their stories of persistence and hope.
See All of Our Stories