Category: In The News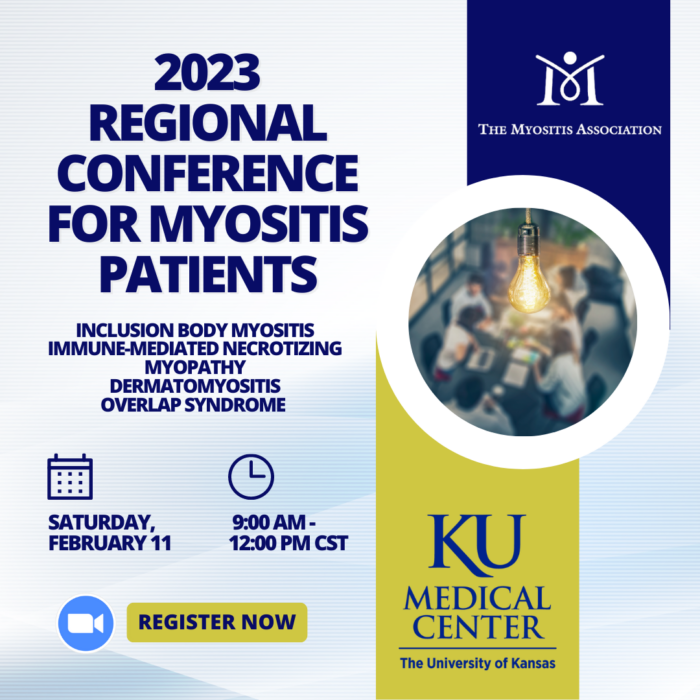 You are invited to attend the Regional Conference for Myositis Patients hosted by The University of Kansas Medical Center and The Myositis Association. Speakers include Dr. Mazen Dimachkie, Dr. Duaa Jabari, Dr. Mamatha Pasnoor, as well as physical therapists Claude Lamoureux and Sandhya Sasidharan.
This conference is provided free of charge.